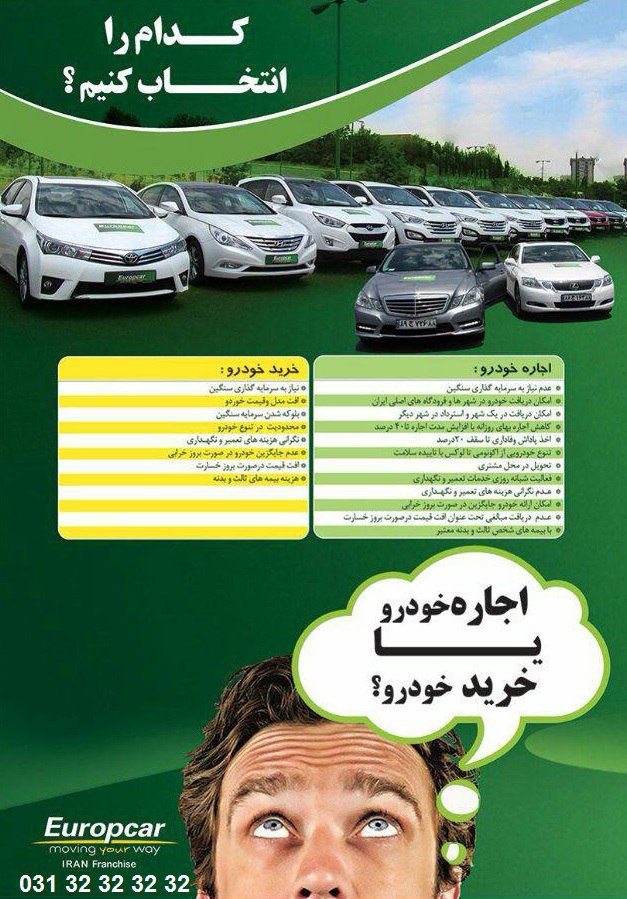 Why rent a car
People often think that they need to buy it to use the car, but today, despite the car rental industry or rent car Whether renting a car without a driver or renting a car with a driver no longer needs to buy a car. Those who work well with their capital and make optimal returns, use car rentals and spend their money on earning And your business and your business‌In this way, they will provide the car they are looking for, and they will not withdraw their capital for this use of their turnover and benefit from it more capital..
On the other hand, this is a bonus for car riders 1- For current car costs such as damages; 2- Insurance costs and other annual drop in car prices Are.
For customers and hire car makers, the health of the car is important in every respect, including the body engine and the cleanliness of the car. This makes it‌In order to ensure that car limousines do their best to provide a car with a precision engine and body, etc., the performance of a rented car may be the most important factor in assessing the health of the car so that if The car has a high working life. It is generally considered to be poorly worn due to wear and tear, and also from the direction of the body and from the direction of the motor.
For more information please dial +98 913 612 32 32